TeamKID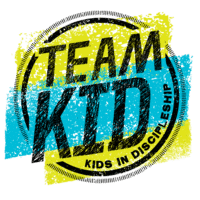 TeamKID meets at Mt. Pleasant every Wednesday from 6:00 to 7:30 beginning February 2nd through April 13th and is open to all kids ages 4 years – 6th grade.
TeamKID is a fun, high-energy ministry that encourages kids to know Jesus Christ and to grow in a relationship with Him. That's why TeamKID ends with KID. KID stands for Kids in Discipleship!
All parts of TeamKID—Bible stories, Scripture memory, mission activities, life application, and recreation games—connect to teach life lessons to kids.